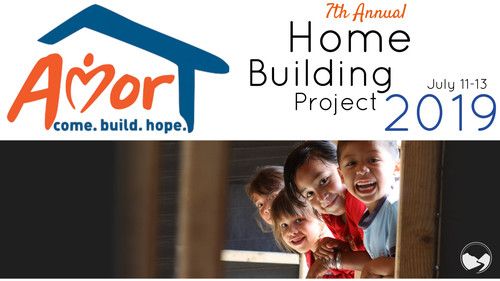 Will you consider joining us for our 7th annual ministry project to build a home in Tijuana through Amor ministries? Since 1980, San Diego based Amor ("Love") exists to address spiritual and physical poverty, by partnering with local Mexican & US churches and ministries to meet housing needs, in the name of Jesus.
We will be working through Amor Ministries and a local Mexican church, and will be a part of meeting an enormous housing need for one family, and sharing Christ's love in a practical, tangible way. Incredibly, we'll be building a simple house in three days!
This trip is open to anyone, any age (who can work and allow their parents to work -- minors must be companied by parent/guardian).
TRIP:
Thursday, July 11th - Saturday, July 13th

REGISTRATION DEADLINE:
June 1st. $100 deposit due. (Non-refundable)

PASSPORT REGISTRATION:
June 1st. (This provides 6 weeks before departure).

REMAINING TRIP PAYMENT:
Due by June 24th



CLICK HERE TO SIGN UP
Prices:
Adults: $325
Kids 11 and under: $100
Students ages 12 and up: $200
College students: $200
*Fee includes project fees, building materials, all meals plus snacks, clean drinking water, and tool rental.
**Some partial scholarships may be available upon request.